Your Best Apology Ideas
Be an Apology Star! Many of the thousands of visitors we get each month are looking for great apology ideas to deal with their own personal crisis. Learning how others successfully resolved their mistakes is helpful for mending fences in our own personal or business life.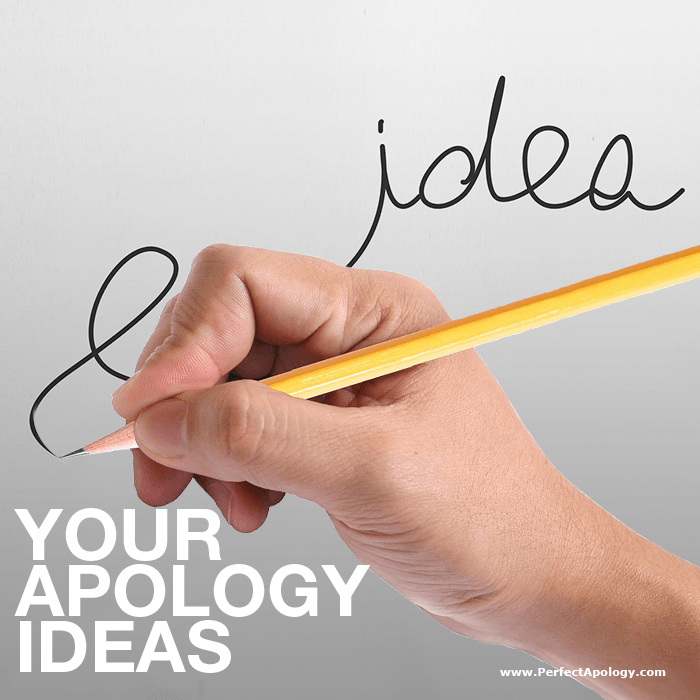 With this in mind, we decided to create a section of our site for visitors to submit their own thoughts on ways of apologizing.
One of the best and most unique ideas we've ever received was to add a special touch to your apology by naming a star after the person you've hurt.

Of course, a gesture such as naming a star may not be appropriate for all mistakes, but, for many situations, we believe a gesture such as this will go a long way towards satisfying key elements of a perfect apology—a thoughtful gesture takes time and effort, which shows the relationship is important to you and worthy of mending. This in turn is reflected in how the recipient perceives your apology.
So, this is the place to share your successes (and even your failures so that others can learn from your mistakes), tell us your story, share your ideas, and help our visitors improve their apologies.
If you've given a great apology and the recipient was wowed, we want to hear about it. Inspire us and let us know how clever you are!
If you've received a great apology tell us about that too... Was it written or verbal? Did it come with a gift? A song? A poem? Was it romantic? What made it special?
A proper apology always includes the same ingredients, it's how we package those ingredients and tailor our apologies to our situation and the people involved that takes an average mea culpa to stratospheric levels.
Put your thinking cap on and pay it forward by posting your own great idea, and help others succeed in being forgiven!
What Others Have Shared...
Below are your contributions--your thoughts and ideas on ways of apologizing.