Romantic Apologies | Say I'm Sorry & I Love You
Romantic apologies are a way of saying I'm sorry and I love you at the same time. And, like all perfect apologies, saying sorry to someone you love effectively is all about the Art and Science of Apologizing.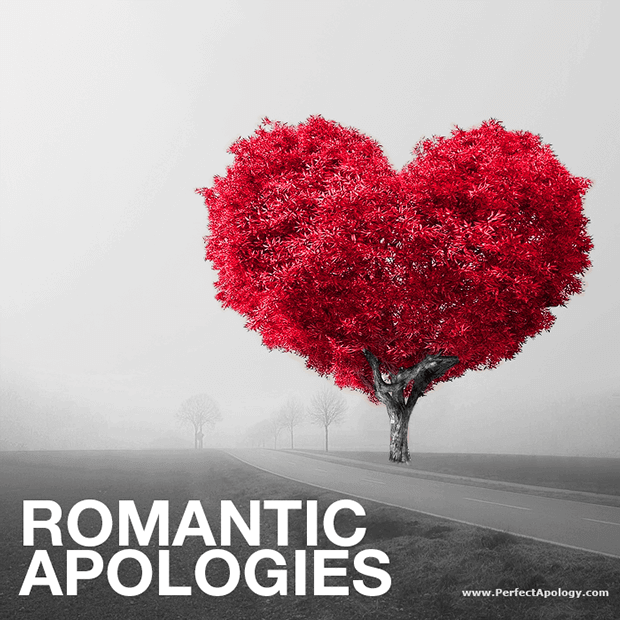 The Art, in this case, is to take a romantic approach while saying sorry so that it makes the person that you love, feel loved. By adding romance to your apology you let them know how special they are to you, and how sorry you are to have caused them any pain.
The Science (the mix of ingredients necessary for an effective apology) remains the same, so below we will focus on some creative romantic ideas for extending that perfectly romantic apology.
The Apology Star: Your Love is in the Stars
This romantic idea comes from Dave (one of our website visitors) and adds a huge wow factor.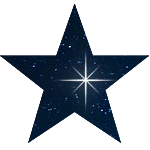 You can name a star through the Online Star Registration Service (yes, a real star... and name it after the person you've hurt). There are so many romantic ways you can go with this one...
Give it to them while apologizing outdoors at night and looking up at the sky. Tell them how sorry you are, how they've always been a star in your eyes, and how now (by naming a star after them) the world will know it too.
Read about Dave's experience with this unique romantic idea.
The Apology Video
Create a video apology. Just tape yourself apologizing and expressing your love for the person.
Many of us find it easier to tell a person how much we care for them on tape or in a letter than we do in person.
The video itself can be simple or sophisticated. It really doesn't matter. The point is that you are acknowledging your mistake and expressing your regret and love with something they can keep forever.
You can send it by mail, add it to their phone when they aren't looking, or post it on the Web, YouTube or Facebook and declare your love and apologize for all the world to see. (contact us if you'd like to post it on this site.)
Personalized Apology Love Coupons
Inspired by a website visitors whose idea this was, we hired a graphic design firm to put together a package of professional designed apology love coupons.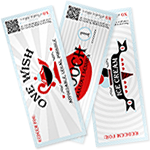 They're brilliant, instantly downloadable and perfectly romantic.
Just download....print....personalize and assemble, and you've got the perfect gift for saying sorry that is sure to warm their heart.
The fact that you make it yourself makes it THAT much more special!
Personalized Apology Love Book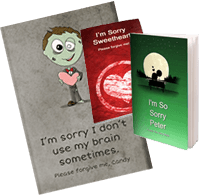 We love these guys so much we partnered with them—they help you find the words to show your partner why they're so important to you.
With just a few clicks of your mouse, their online system lets you personalize your very own perfect apology LOVE book letting your partner know all the reasons you love them while asking for forgiveness.
It's the perfect romantic keepsake to remind you both how special your relationship is and how sorry you are for what you've said or done.
Personalized M&Ms® Candies
Who doesn't love MyM&Ms! Well, with just a few clicks of your mouse, you can customize and personalize a gift of M&Ms for your sweetie and let them know how sorry you are.

With their "Design Your Own M&Ms" feature you can add your own text, an image, clip art, choose from 20 different colors to customize, and finally select from all sorts of unique packaging. It's all done online in about 5 minutes—we love this idea for showing your sweetheart how sweet they really are!
The Apology Letter of Love
Write an old fashioned love letter along with an invitation to join you for coffee, drinks, or a meal where you'll apologize in person.
Make sure to write the letter out by hand on nice stationery and seal it in an envelope.
(As far as romantic apologies go, this is a classic and one of the easiest and most effective ways of delivering an apology to someone you love.)
DNA Personalized Apology Art
Incredible art portraits done with your own DNA. Yes... It's your lips, fingerprints, or DNA as modern art. Simply amazing...and a great gift for a perfect apology.
Did you neglect your partner, take them for granted, or have a fight? Then the lips/kiss portrait is the perfect choice for kissing and making up. Or, let them know how much you long to touch them with a fingerprint portrait.

The guys at DNA 11 offer 3 different categories of portraits—Kiss, Fingerprint and DNA. They'll totally WOW your partner, be cherished for years to come, and are a great reminder of the love you share.
The best part about them is that you can customize the whole thing, choose any color, have it framed or unframed, do it all online and have it shipped just about anywhere in the world.
The Ultimate Apology for Her: Jewelry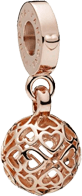 This one is a winner for the guys out there who may have messed up. If you're looking for that truly romantic special touch Reeds.com is a great site to explore.
They've been in business since 1946 and is completely trustworthy. They offer everything from discount jewelry to designer jewelry like Pandora, to exquisite diamond pieces—ranging from under $100 to hundreds and thousands of dollars—they even have heart-shaped diamonds for those with extra cash on hand.
Jewelry really is the "classic" apology gift. As a matter of fact, we were contacted a while back regarding our take on a poll that was conducted in the US. The survey was commissioned by a jewelry company who found that a substantial portion of their customer base purchased jewelry as a way of saying sorry. Apparently, jewelry does wonders when apologizing.
The Romantic Apology Playlist
Create a custom playlist of love songs. Make the first track on the playlist your apology and dedicate the rest of the songs to your love.
Listen to it together in the background while you talk things through. You can use some of their favorite songs, songs you share as a couple, and find others that describe your relationship.
Check out some of our best apology songs that you may want to consider adding to your playlist.
The Apology Cake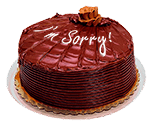 Buy or bake a cake (chocolate's always a good option) and ice it (or have it iced by the bakery) with a personal message from you. "I am sorry and I love you" looks great on a cake.
Remember that you don't have to limit yourself to just one idea on this page, combine them, mix and match them, and create something really special for the two of you.
The Apology Photo Album

Put together a photo album of pictures showing all the great times that you've shared together.
You can also include a hand written apology on the first page or just a simple "I'm sorry" mentioning how nothing is as important to you as the memories in this book.
The Apology Fortune Cookie
This one's perfect for a girlfriend or boyfriend. Invite them for Chinese food (either order-in or go out to a restaurant) apologize over dinner and arrange to have this special personalized giant fortune cookie appear after dinner.
We love the heart shaped sprinkles on top of the dipped cookie which measures 7" x 7" x 7".
You can choose between caramel, white, milk or a dark chocolate dip and then personalize your sorry message on a long fortune. This sweet and romantic idea is sure to win back their hearts!
The Apology Pizza
If Chinese food isn't their thing, then have your local pizza shop deliver a custom heart shaped pizza to them along with an apology note.
Most pizza places will oblige (when it comes to love people can be so helpful) but if for some reason they can't do it in a heart shape then ask them to arrange the toppings in a heart.
The Romantic Indoor Picnic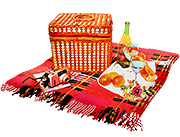 Extend an invitation for dinner and apologize. Set up a romantic indoor picnic. Lay a blanket on the floor, light some candles, and serve them their favorite meal (bought or home cooked).
Make sure to have several courses to make it a memorable evening and not a quick bite. To 'turn it up a notch' complement the meal with 'traditionally' romantic and sensual foods such as asparagus, oysters, and chocolate dipped strawberries.
Apology Love Notes

Hide little I'm sorry notes AND expressions of your love everywhere—in their pockets, in the coffee can, the cookie jar, the butter dish, a cereal box, their briefcase, the glove compartment, their wallet, their shoes, inside their gloves etc...
You can even write some love coupons that they can redeem whenever they want. Have fun with this idea and if you do a good job, your apology and love messages will be found for months and be a constant reminder of your love and heartfelt regret.
The Romantic Apology & The Heartfelt Gift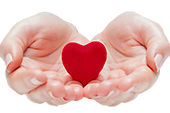 Give them your heart as a gift. Get a nice box and beautiful ribbon and place a heart shaped object inside, from a small plastic heart charm to a red paper cut-out, to a heart shaped diamond.
Any heart will do because it's only a symbol of your love and your love is the gift (not the object).
Apologize and let them know that because they're so special to you that you're giving them the most precious thing you could think of...your heart.
Romantic Apologies Say I Love You & I'm Sorry
Romantic apologies are about showing another person how important they are to you AND how sorry you are for what you did. The perfect romantic apology will seamlessly blend the Art and Science of an apology and bring you that much closer to being forgiven.
However, for romantic apologies to be effective you should always complement any of these ideas, or other romantic gestures, with a face-to-face verbal apology.
Didn't find what you're looking for with these romantic apology ideas? Then be sure to check out our pages on apology gifts for girlfriends & wives or our page on apology gifts for boyfriends & husbands.
Need some inspiration for what to say or write? Read some of the romantic apology love letters submitted by our readers—they're sure to inspire.