Apology Love Letters
When it comes to love and marriage, a heartfelt letter of apology will often share the passion and qualities found in traditional love letters.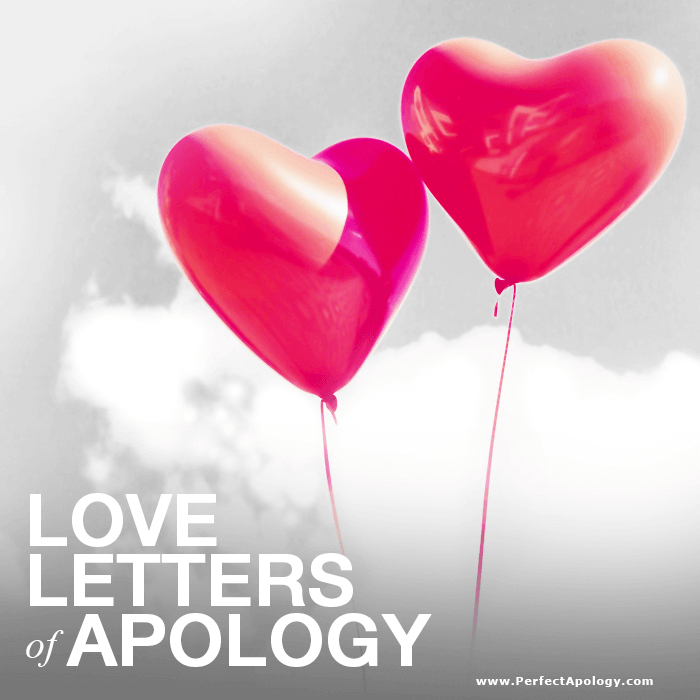 Saying sorry to your husband or wife, lover or 'Ex' is never easy because there's so much at stake. As a result, writing an apology letter for hurting someone you love is much more difficult, because passion and heartache always leads to greater regret and remorse.
That doesn't mean that apologizing to friends and family who you love is easier, because when love is involved it's never easy.

Love Letters Aren't Apology Letters
Whether you are husband and wife, lovers, or exes, when love is involved, writing how sorry you are will inevitably include the passion and devotion of a love letter.
The most important thing you can do, is to not let your emotions weaken your apology and make it less effective.

As always, when saying sorry to someone you love, all the standards elements of a proper apology need to be included. The 'love' aspect comes into play in how it's delivered and the emotions you express within the apology itself.
Finally, some choose to add something extra to express how sorry they are for hurting their partners and get inspiration from our romantic apologies page, while others choose to add an apology gift.
Either way, keep in mind that adding a romantic twist or gift should only serve to enhance your apology—the apology itself always needs to be the main focus.
Learn about other creative ways to say sorry and apologize.