The Perfect Apology Letter To A Boyfriend
Writing an apology letter to your boyfriend can be difficult. You're not sure where to start or what to say.
Get tips and guidelines, then get inspired by the sample letters below and learn how to apologize to your boyfriend. They're all written by others who brought pen to paper in order show their boyfriends how sorry they are.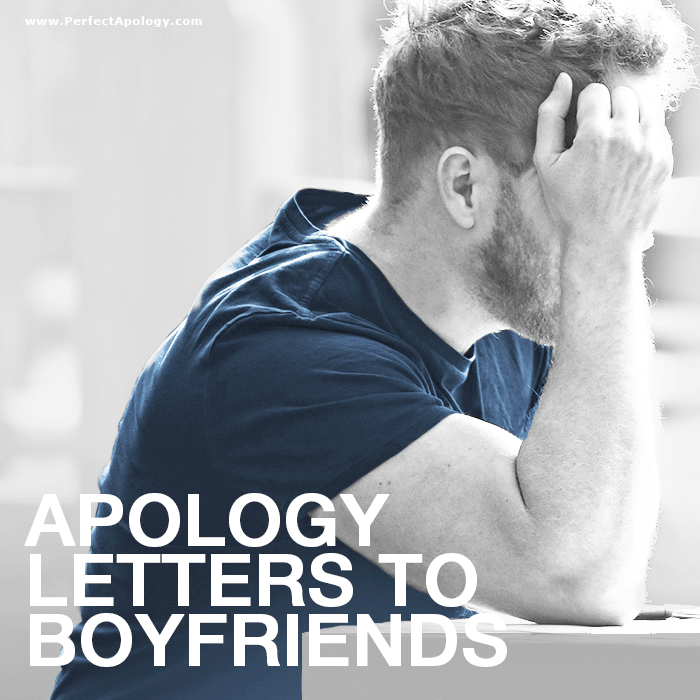 Saying sorry to your boyfriend can be hard because there's so much on the line.
It doesn't matter how you hurt him, if you were caught lying or cheating, were mean, feeling insecure or were rude, you need to acknowledge the hurt and take full responsibility.
While some choose to give an apology gift to their boyfriend, it should still include some sort of apology message if you're asking for forgiveness.
When intimate relationships are involved, feelings of regret can sometimes be overwhelming.
How to write an apology letter to a boyfriend
1. Start your letter by validating his feelings and acknowledging his hurt.
2. Tell him how sorry you are and how important it is for you to fix things.
3. Be honest. Tell him how important he is in your life.
4. Take full responsibility and ask him for forgiveness.
5. Promise that it won't happen again and find a way to prove it.
Apology Letters to Boyfriends Written By Others
Get inspired by how these writers said sorry to their boyfriends. Or, post your own online apology.


A Sorry Letter To You Boyfriend & Your Emotions
In the sample letters above, we can see some of the passion and devotion found in traditional love letters. That's because when it comes to boyfriends, relationships and saying sorry, emotions come into play
The key is in not allowing your emotions to overrun your apology and make it less effective. If you're apologizing to your boyfriend with a letter, saying sorry and apologizing has to be the main focus.

Need more help? Learn what needs to be included in a heartfelt apology.
While others have chosen to go with gifts and ideas found on our romantic apologies page, others simply choose to write a sincere apology letter to their boyfriends.
Learn other creative ways to say sorry and apologize.