Miscellaneous Apology Pages & Letters
Sometimes we need to apologize to people who aren't loved ones, family members or even friends. Just because we don't share a close relationship doesn't mean that we shouldn't offer a heartfelt apology and letter.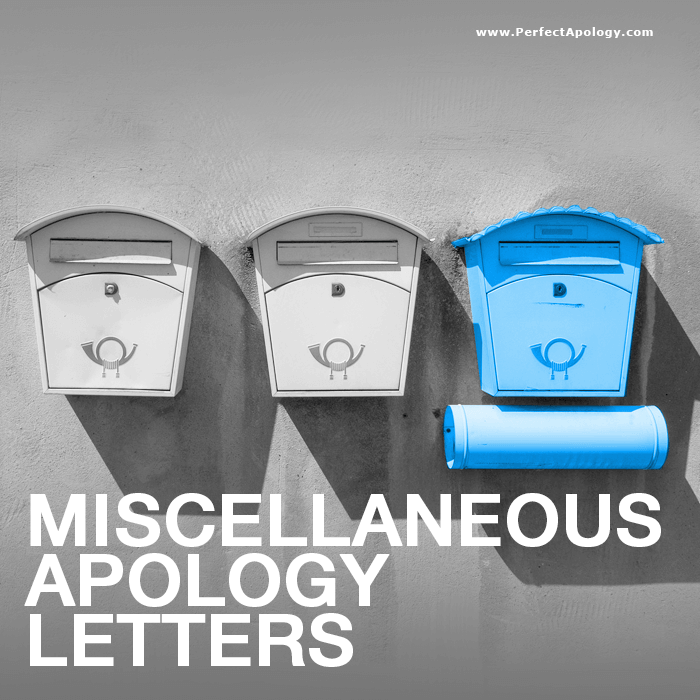 Saying sorry and apologizing for any wrongdoing is important. It shows respect for our fellow human beings (and ourselves) and treats people as we would like to be treated.
It becomes especially important when legal matters are involved. Sometimes writing a heartfelt apology to a judge can have a significant impact on the outcome of a court hearing or trial, the most common of which are DUI apology letters.
With that, below are letters written by our visitors. They range from saying sorry to strangers, teachers, and acquaintances as well as several mea culpas entitled an Apology to Myself.


It's always amazing to see how others have apologized. By reading these apology letters we learn so much about life.
Heartfelt apologies from parents to teachers, anonymous apologies to strangers, general apologies to everyone we know, and even apologies to ourselves, show us that we all share, from time to time, similar emotions and feelings of regret & remorse.